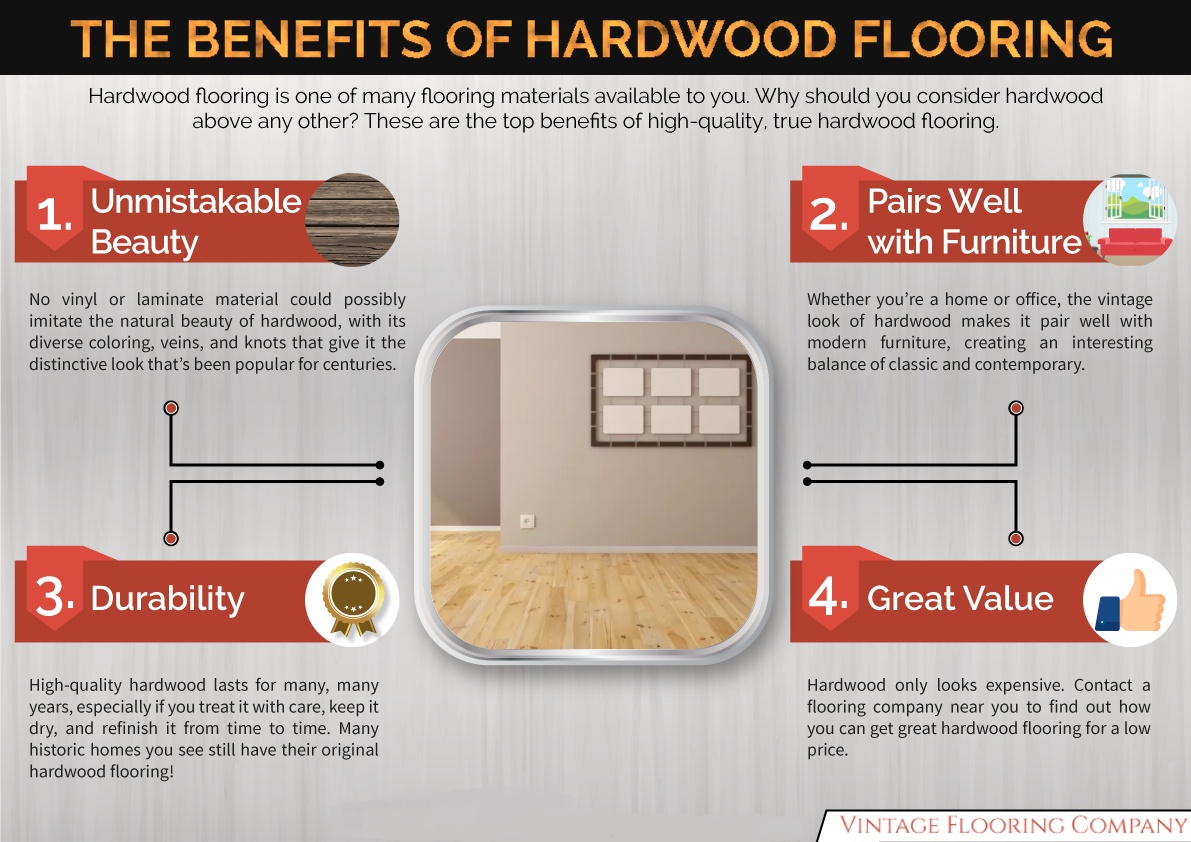 Hardwood flooring is one of many flooring materials available to you. Why should you consider hardwood above any other? Well here are some of the top benefits of high-quality, true hardwood flooring. No vinyl or laminate material could possibly imitate the natural, unmistakable beauty of hardwood; with its diverse coloring, veins, and knots, hardwood flooring has a distinctive look that has been popular for centuries. Whether you're a home or office, the vintage look of hardwood makes it pair well with modern furniture, creating an interesting balance of classic and contemporary.
Hardwood is durable, too. High-quality hardwood lasts for many, many years, especially if you treat it with care, keep it dry, and refinish it from time to time. Many historic homes you see still have their original hardwood flooring! Last but not least is its great value. Hardwood only looks expensive. Contact a flooring company near you to find out how you can get great hardwood flooring for a low price.
Vintage Flooring Company has been specializing in all types of flooring for over 25 years. From laminate and pergo flooring to our popular varieties of high-quality hardwood, we've been the go-to specialists for all flooring installation, care, and maintenance needs for homes and businesses.
We not only consult with you to help you find the ideal flooring for your property, we install your new floor, install baseboards and baseshoes, offer staining services, repair floors, sand and refinish floors, and so much more. Let us help you care for your current floor or provide you with a beautiful and hardy new material.
Contact us today and we can help you help you find the new hardwood floor of your dreams.